Sunday's Game Canceled Against Tri-City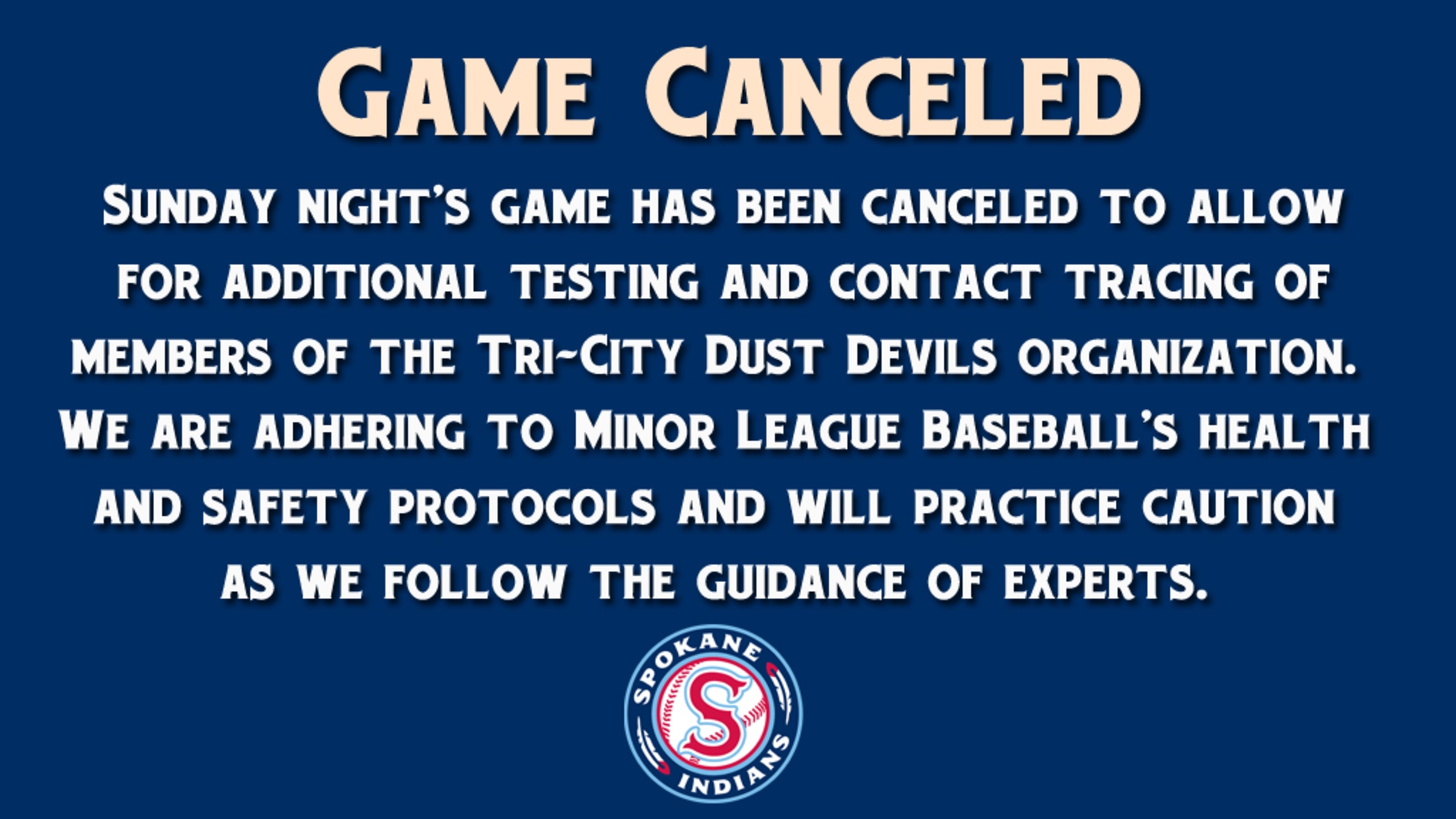 SPOKANE, Wash. – Sunday night's game has been canceled to allow for additional testing and contact tracing of members of the Tri-City Dust Devils organization. We are adhering to Minor League Baseball's health and safety protocols and will practice caution as we follow the guidance of experts. The Spokane Indians
SPOKANE, Wash. – Sunday night's game has been canceled to allow for additional testing and contact tracing of members of the Tri-City Dust Devils organization. We are adhering to Minor League Baseball's health and safety protocols and will practice caution as we follow the guidance of experts.
The Spokane Indians are currently atop the High-A West standings and look to close in on a playoff berth. Ticketholders for Saturday and Sunday's game can exchange those tickets to any potential playoff games. The High-A West Playoffs are scheduled to start on Tuesday, September 21st with host sites still to be determined. Please contact the Spokane Indians Ticket Office at (509) 343-6886 to discuss exchange or refund options.
The Spokane Indians Ticket Office will be open this evening until 5:00 p.m. Office hours for the rest of the week are Tuesday through Thursday, from 9:00 a.m. to 5:00 p.m.