Donuts with Santa & Louie RED Access Member event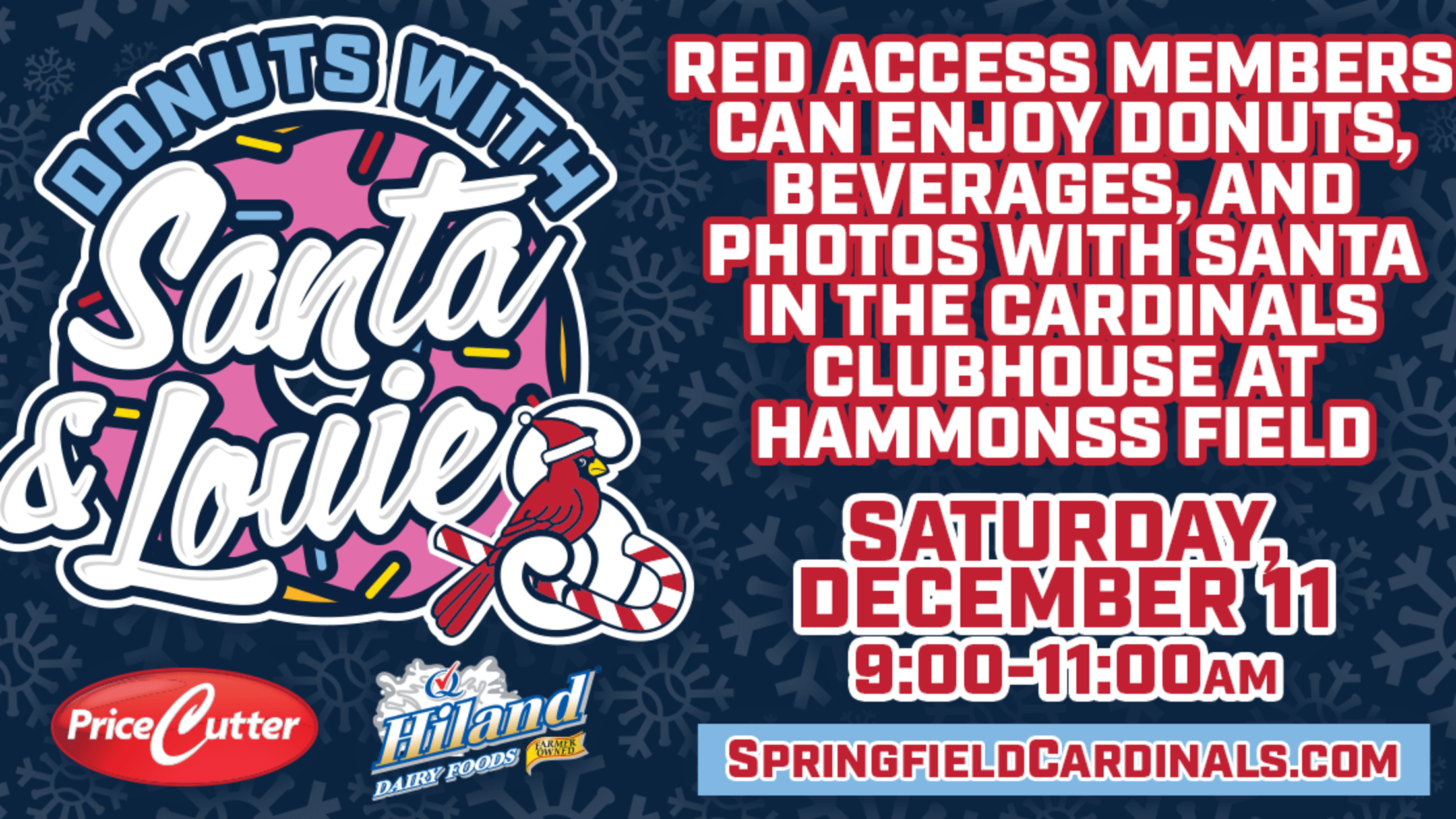 All Cardinals RED Access Members are invited to Donuts with Santa & Louie, presented by Price Cutter, on Saturday, December 11 in the Cardinals Clubhouse from 9:00-11:00 a.m.! Free to attend for RED Access Members and their families, Santa will be waiting inside a Winter Clubhouse Wonderland filled with: -
All Cardinals RED Access Members are invited to Donuts with Santa & Louie, presented by Price Cutter, on Saturday, December 11 in the Cardinals Clubhouse from 9:00-11:00 a.m.!
Free to attend for RED Access Members and their families, Santa will be waiting inside a Winter Clubhouse Wonderland filled with:
- A Christmas Photo station with Santa (and Louie)
- Donuts and coffee, courtesy of Price Cutter
- Hiland Dairy Drink Station
- Christmas TV favorites
- Cardinals Stocking Stuffers shopping
Members are asked to RSVP by December 8 using their My Cardinals Tickets account. Step-by-step:
1) Access your My Cardinals Tickets account on springfieldcardinals.com
2) Click the SPECIAL OFFERS banner
3) Reserve your spot!
Questions? Give us a call at 417-863-0395.