C's, UBC Set For Exhibition Game April 5
Annual friendly will warm up The Nat for 2023 home opener on April 7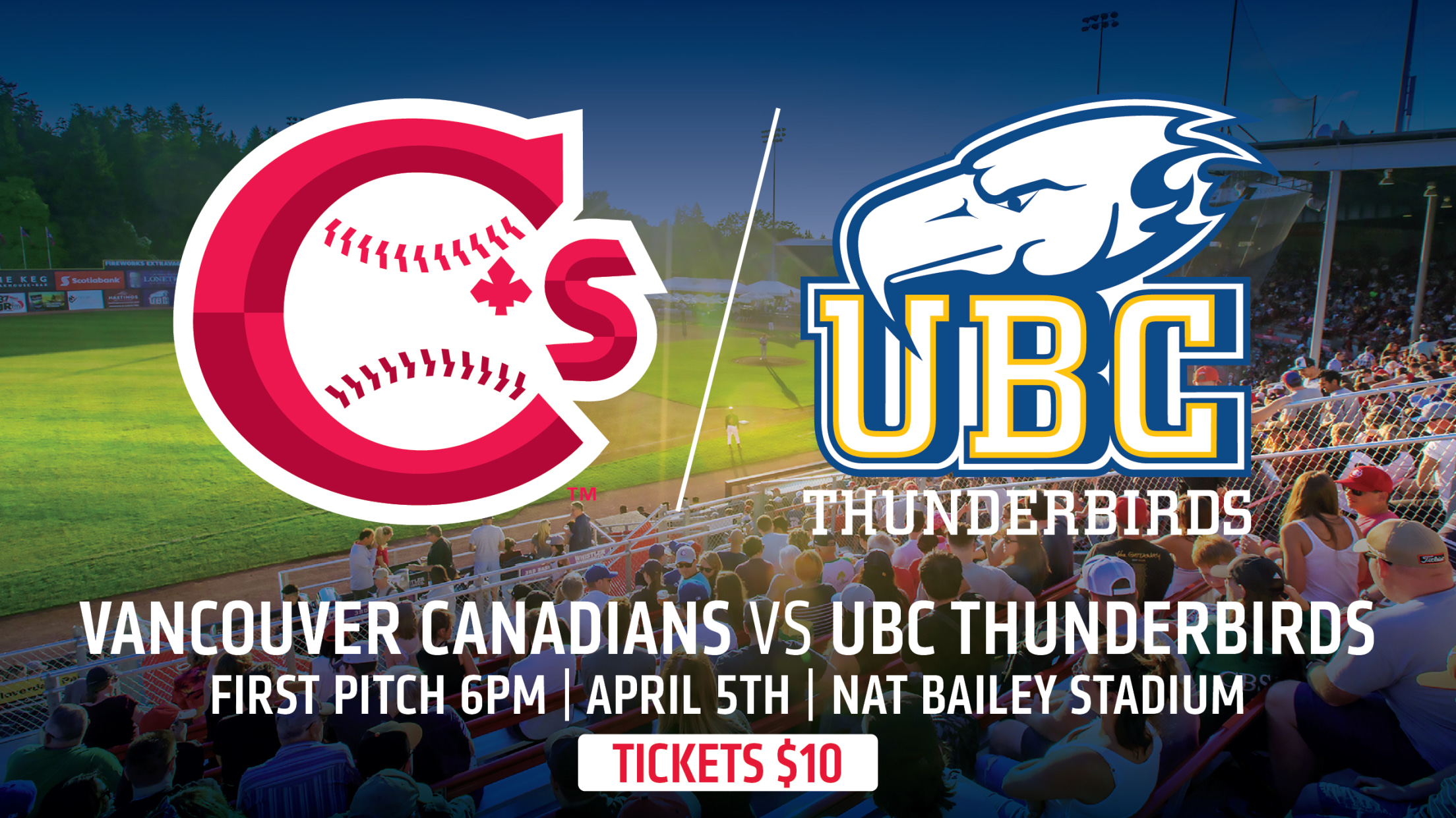 VANCOUVER, BC –The Vancouver Canadians are set to host the University of British Columbia Thunderbirds for an exhibition game at Nat Bailey Stadium on Wednesday, April 5 at 6:00 p.m., the second year that the two teams have met in a C's preseason friendly. The Canadians will officially open the
VANCOUVER, BC –The Vancouver Canadians are set to host the University of British Columbia Thunderbirds for an exhibition game at Nat Bailey Stadium on Wednesday, April 5 at 6:00 p.m., the second year that the two teams have met in a C's preseason friendly. The Canadians will officially open the 2023 campaign at home two days later when they kick-off their twelfth season associated with the Toronto Blue Jays – and third as their High-A affiliate – on April 7.
Gates for the exhibition game are scheduled to open at 5:00 p.m. The two teams will play a seven-inning game and all proceeds will be split between both clubs. Concessions will be available. Tickets are $10 and are available now by clicking here or calling (604) 872-5232.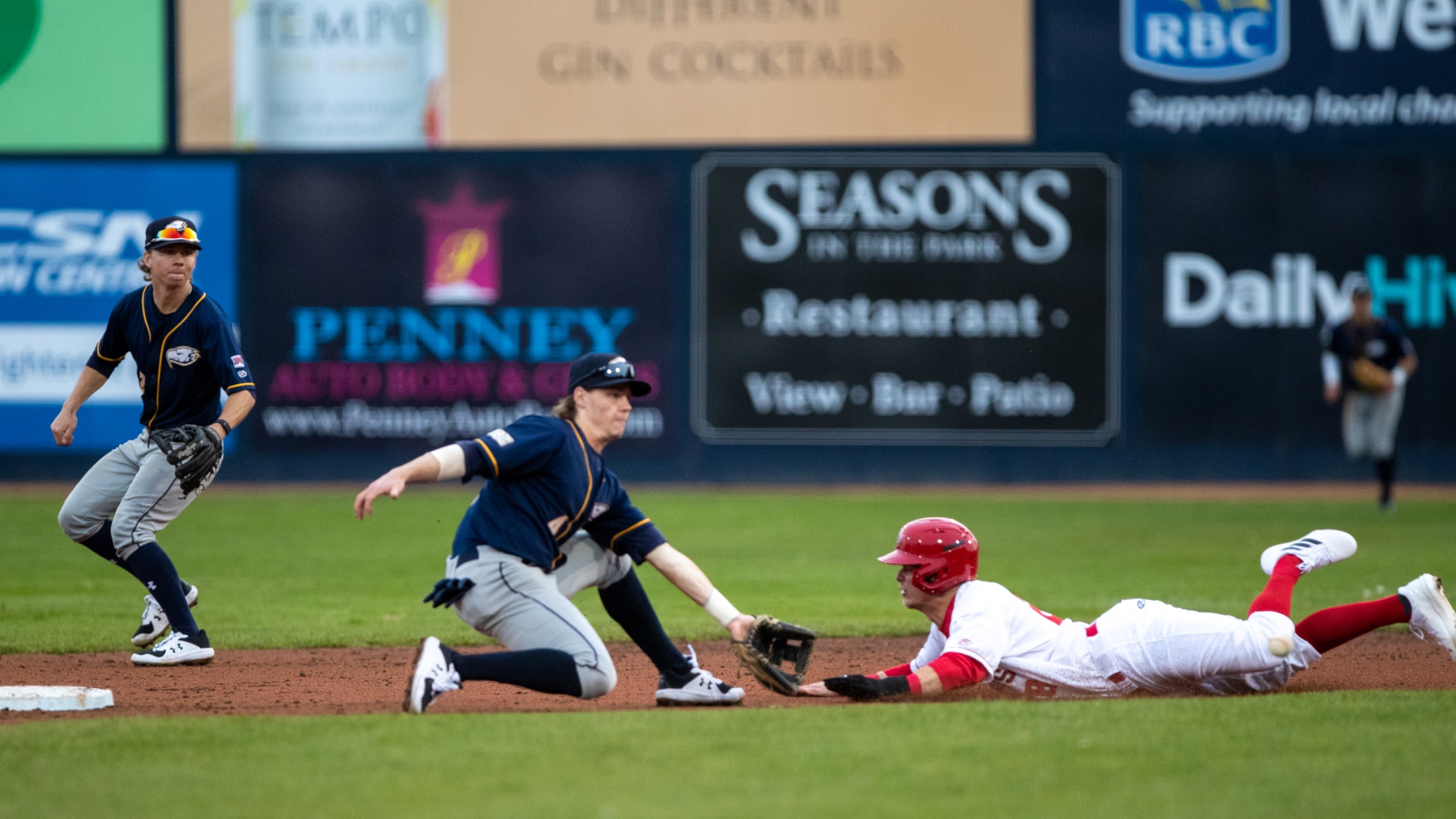 The 2023 Vancouver Canadians roster has yet to be determined by the Blue Jays and will be announced in April. Vancouver's coaching staff is led by North Delta, BC native Brent Lavallee, who is back for his second season as C's manager.
"I appreciate Chris Pritchett and the UBC Baseball program for working with us again to host the preseason exhibition game," Canadians President Andy Dunn said. "It's always great when we can start to play games at The Nat, and we're looking forward to April 7th and the first pitch of the 2023 season."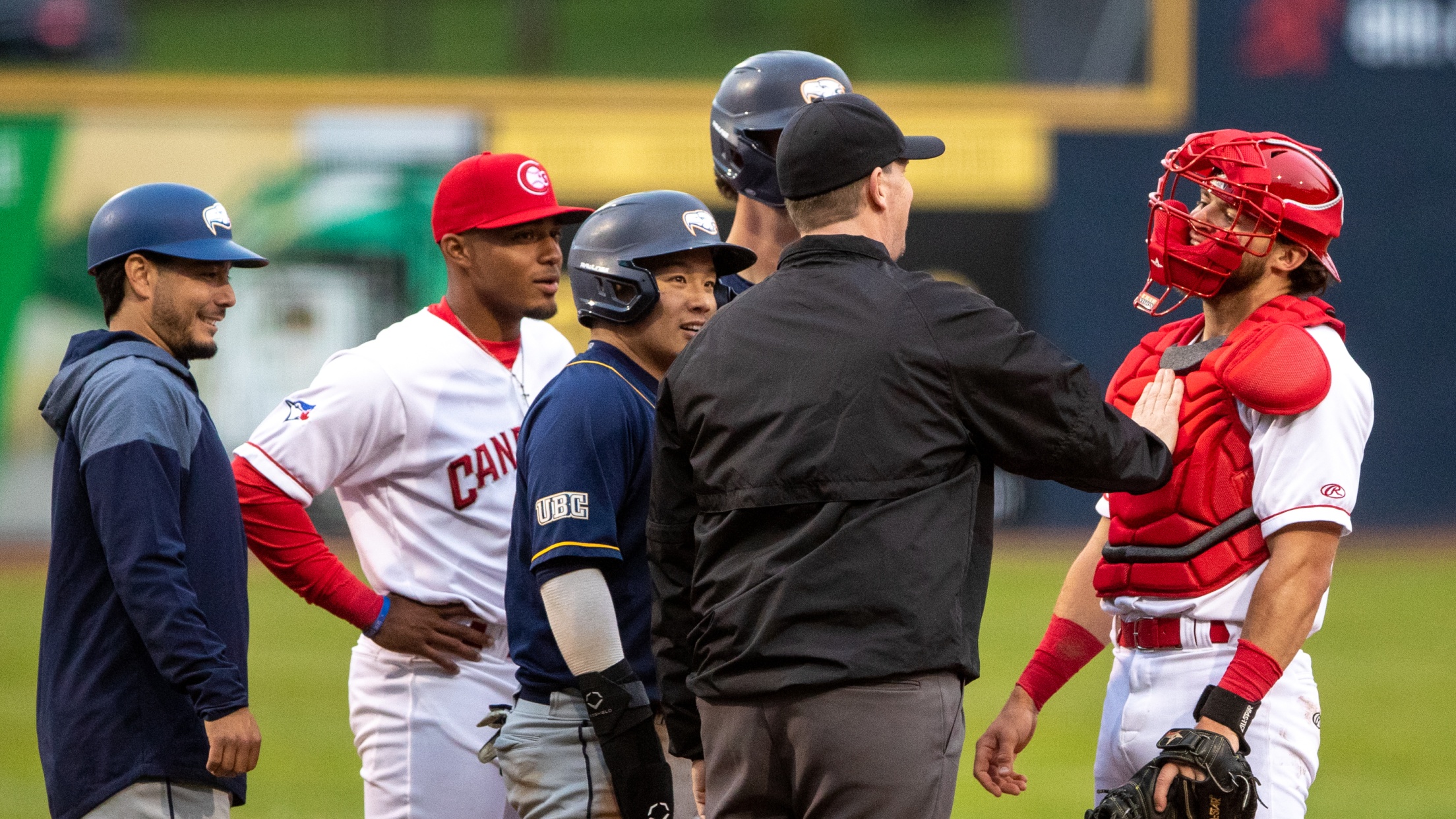 With eight conference championships and a fourth place showing at the NAIA World Series to their name, the baseball program at the University of British Columbia has been a Region I powerhouse for over two decades. The program has developed 23 players who have been drafted since its inception in 1996, including long-time Colorado Rockies ace Jeff Francis who was selected ninth overall in 2002. They play their home games at Tourmaline West Stadium.
"To showcase the different levels of baseball we have here in Vancouver and in Canada is an amazing opportunity, and I'm really grateful to Andy and the Blue Jays for making this happen," long-time UBC head coach and former Canadians player Chris Pritchett said. "From our players' perspective, they all have that same dream of playing on TV someday. This gives them an unbelievable chance to be on the same field as high-level professional baseball players. They don't have to guess what that looks and feels like; they actually get to experience it. It's an amazing opportunity for them and a lot of fun. It's going to be a great day for UBC and for the Canadians."
For tickets, promotions, and more information, visit CanadiansBaseball.com