Rain, Ems Soak C's In Resumption Of Suspended Game
Trailing 5-1 after Monday's game was halted, Canadians get outscored 4-1 Thursday to lose 9-2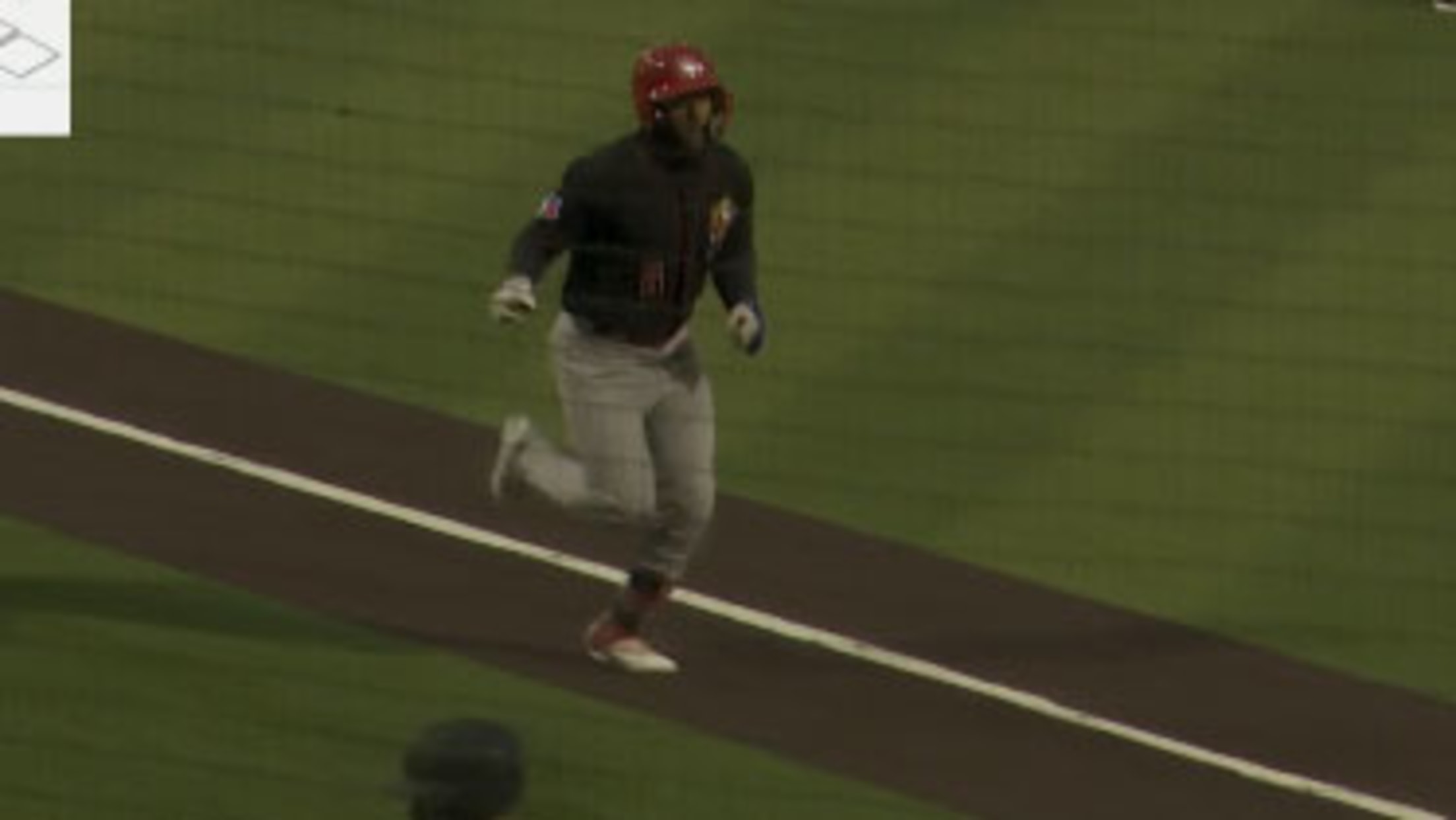 EUGENE, OR – Mother Nature's power has been on full display at PK Park this week. The skies parted Monday night when the Vancouver Canadians fell behind the Eugene Emeralds (Giants) 5-1 through three innings, stopping play for 72 hours – thanks in part to a pair of scheduled off
EUGENE, OR – Mother Nature's power has been on full display at PK Park this week. The skies parted Monday night when the Vancouver Canadians fell behind the Eugene Emeralds (Giants) 5-1 through three innings, stopping play for 72 hours – thanks in part to a pair of scheduled off days on Tuesday and Wednesday - until the game could be resumed on Thursday night. Rain was once again a factor; the scheduled 6:30 p.m. start time for the first of what was supposed to be two games delayed first pitch in 30-minute increments until play finally resumed just shy of 9:00 p.m. and quickly resolved in a 9-2 Emeralds win.
Things started swimmingly for the C's on Monday night. #5 Blue Jays prospect Leo Jimenez bashed his second homer of the season in the second at-bat of the game, but it was all Eugene from there. The Emeralds got to starter Sem Robberse (L, 1-1) for three runs on four hits, including three consecutive two-out knocks. They added two more on a Casey Schmitt two-out homer in the third to lead 5-1 amidst a rainstorm.
The Canadians again started hot when the two teams returned to action after a two-hour delay on Thursday. Mack Mueller – author of a game-tying double in the eighth last Friday and four RBI in a comeback win on Sunday – cracked a two-out RBI triple in the top of the fourth to cut the Emeralds lead to three. That, however, would be the last time the C's would put a man in scoring position as the Ems added a run in the fifth and three more in the seventh to win 9-2.
Due to the late hour of the final out and less than favorable weather conditions, the second game – a seven-inning affair that would have represented the originally scheduled game on this date – was postponed until later this season.
Jimenez and P.K. Morris supplied four of Vancouver's five hits with two apiece. Morris' two knocks raised his average to a team-high .300 while Jimenez – who slashed .163/.369/.265 in April – has raised his season average nearly .100 points this month with a May OPS of 1.392. Will McAffer inherited the bases loaded and walked in a run but went on to log two scoreless stanzas with a pair of strikeouts.
The C's go back to work Friday night at 7:35 p.m. for the second game of the series. Right-hander Hunter Gregory gets the ball for the Canadians while southpaw Kyle Harrison has been tabbed as the Emeralds starter. Coverage begins at 7:30 p.m. on CanadiansBaseball.com and the Sportsnet Radio Network.
The Canadians return home May 17-22 for a six-game set against the Tri-City (Angels). Tuesday through Thursday games begin at 7:05 p.m. while games Friday through Sunday start at 1:05 p.m. Tickets are available by visiting the box office, calling 604-872-5232 or logging on to CanadiansBaseball.com.