Elian Miranda Powers Rawhide to Brink of Series Win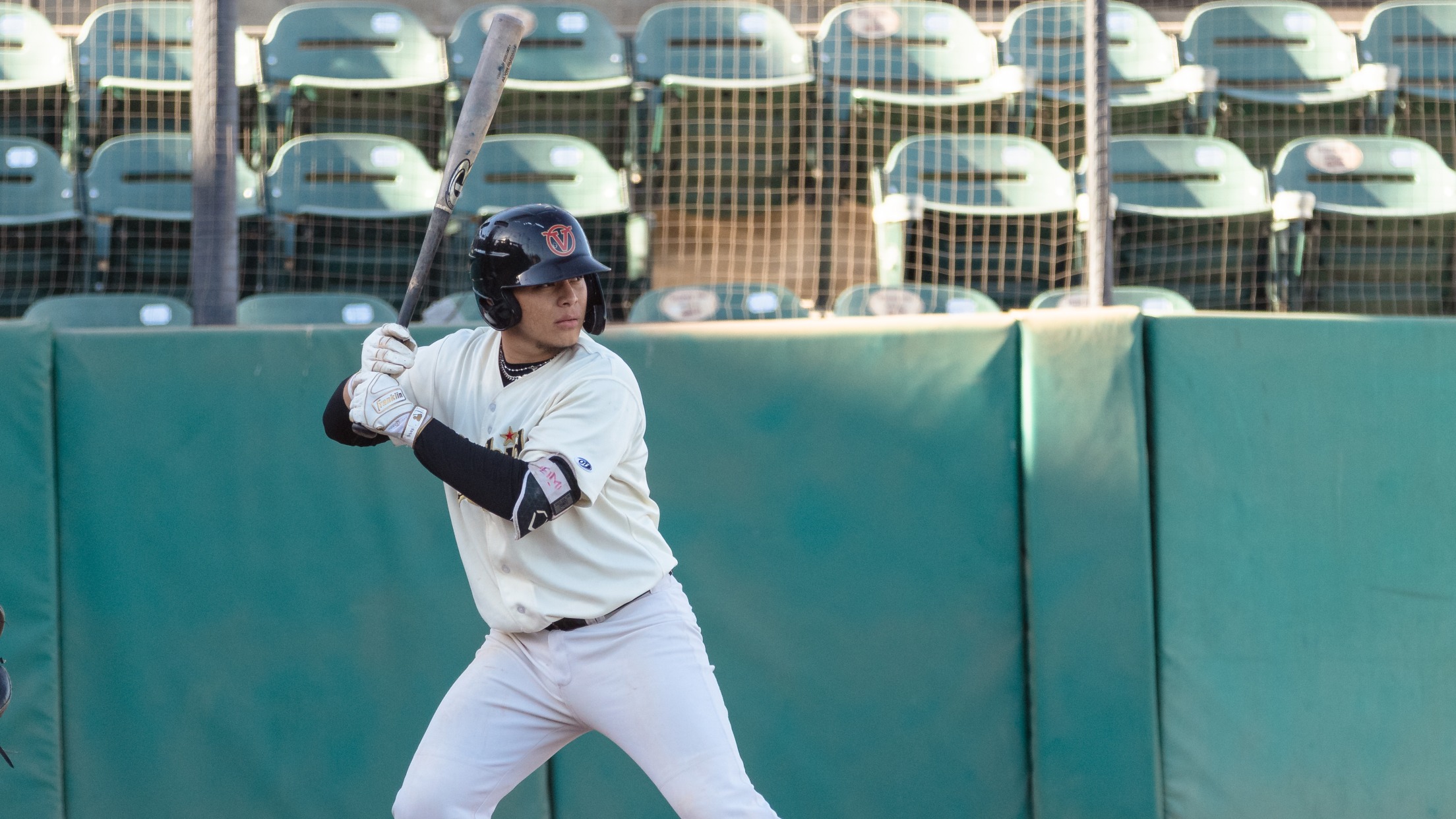 LAKE ELSINORE, CA- Visalia took the fifth matchup of the six-game series against Lake Elsinore 11-10 on Saturday night, putting them one more win away from their first series win of the season for a second straight series. Every player in the Rawhide lineup, except for one, got either a
LAKE ELSINORE, CA- Visalia took the fifth matchup of the six-game series against Lake Elsinore 11-10 on Saturday night, putting them one more win away from their first series win of the season for a second straight series. Every player in the Rawhide lineup, except for one, got either a hit or an RBI with Glenallen Hill Jr., Ronny Simon, Elian Miranda, Mason Berne and Channy Ortiz each picking up two hits. Simon and Miranda also had multi-RBI games, led by Miranda with three thanks to a home run and a double. Miranda proved to be the big difference maker in a Visalia lineup that picked up 12 hits, matching the total of their opponents.
The Rawhide somewhat cleaned up their fielding issues, only recording one error thanks to a bad throw from catcher Adrian Del Castillo, only a minor inconvenience in an otherwise solid performance from the Visalia defense.
Junior Mieses was the starter for the Hide, and went 3.2 innings with five earned runs and five strikeouts but did not score a decision Eric Mendez earned the win whose record on the year is now an even 1-1. Mendez, Francis Beriguete and Enmannuel Acosta combined for seven strikeouts and four earned runs in 5.1 innings with Acosta picking up his first save of the season.
Visalia finishes up their series against the Lake Elsinore Storm on Sunday at 4:05 pacific time as they go for their first series win of the season.