Longball Put Rawhide One Win Away From First Series Win of the Season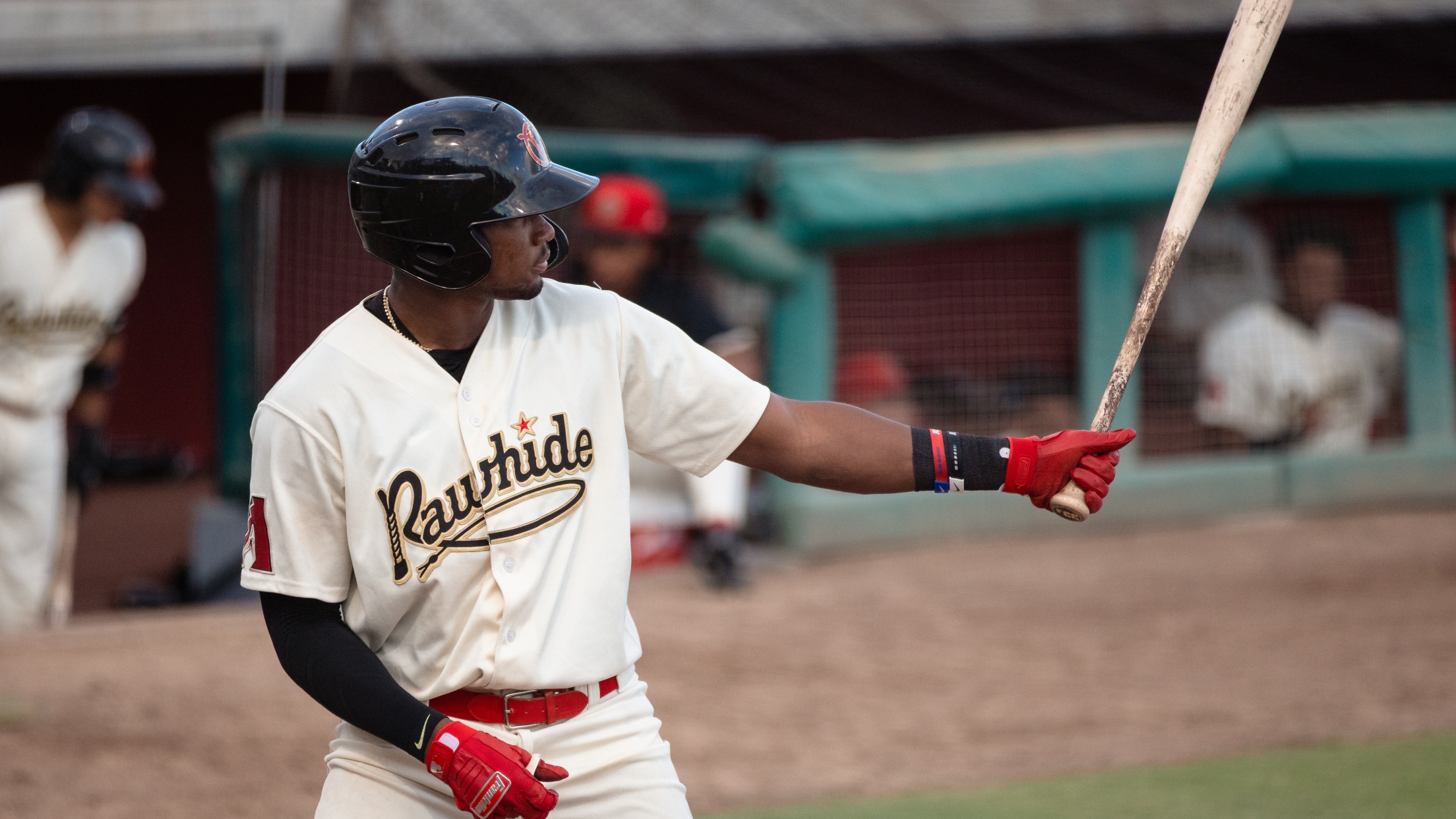 VISALIA, CA- Home runs were flying all over Valley Strong Ballpark with a combined five between both teams being launched over the outfield walls. Visalia's 3-2 edge in the longball department was the difference maker in a thrilling game that saw the "Oaks" win 10-9 and put them one win
VISALIA, CA- Home runs were flying all over Valley Strong Ballpark with a combined five between both teams being launched over the outfield walls. Visalia's 3-2 edge in the longball department was the difference maker in a thrilling game that saw the "Oaks" win 10-9 and put them one win away from winning their first series of the season.
Newcomers and 2021 draft picks Ryan Bliss (2nd round) and Tim Tawa (11th round) each blasted a dinger with Bliss also picking up four RBIs in the process as the duo continue to impress and be the most valuable additions to the Visalia lineup.
Returnee Neyfy Castillo also smashed a huge 430-foot homerun to give him a total of 16 on the season, leading the team. He and Bliss combined for seven of the teams ten RBIs as everyone in the lineup but catcher Adrian Del Castillo got a hit Saturday night.
Two newcomers to the Visalia pitching unit made their debuts as Zach Barnes started the game and went three innings with 3 earned runs and two strikeouts. The biggest MVP of the game might have been Collin Sullivan, who was just put on the Visalia roster before the game. He made the most of his first opportunity with the team throwing four strikeouts and throwing a perfect four innings with no hits or walks. Sullivan was given the win for his efforts putting him at 1-0 on the season.
Francis Beriguete and Jose Alcantara were the other two pitchers for the Oaks and combined for three strikeouts and five earned runs over the final two frames.
The Visalia Oaks look to clinch the six game series for the first time all year on Sunday at 1 PM pacific time.