Brieske, Melton Sharp in 9-4 Defeat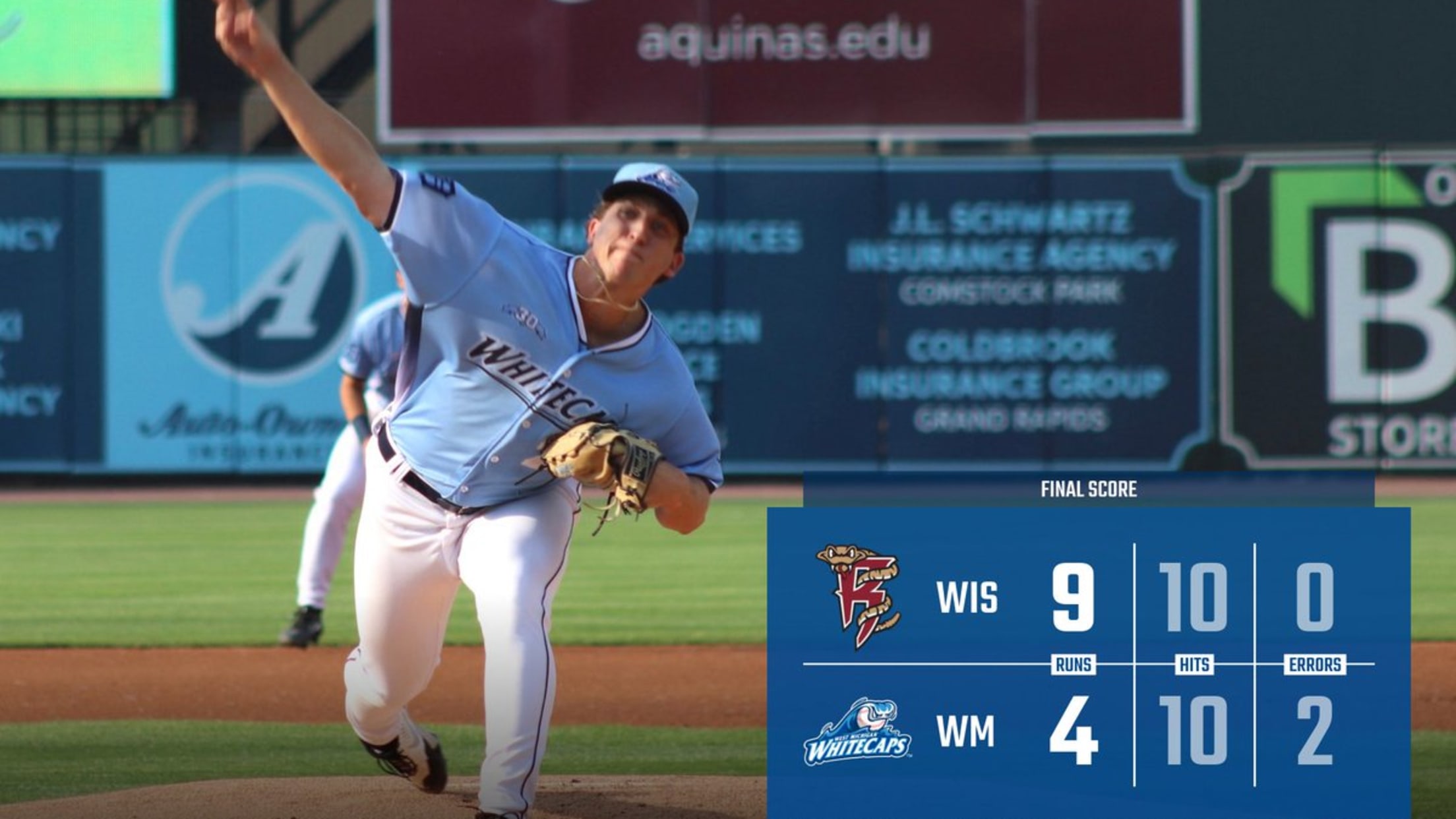 COMSTOCK PARK, MI – The West Michigan Whitecaps saw their season-long losing streak stretch to five games as part of a 9-4 loss to the Wisconsin Timber Rattlers on Wednesday night in front of 4,750 fans at LMCU Ballpark. The Whitecaps allowed just two hits through the first five frames
COMSTOCK PARK, MI – The West Michigan Whitecaps saw their season-long losing streak stretch to five games as part of a 9-4 loss to the Wisconsin Timber Rattlers on Wednesday night in front of 4,750 fans at LMCU Ballpark.
The Whitecaps allowed just two hits through the first five frames before the Rattlers offense exploded with nine runs spanning the last four innings of the contest, compiling four doubles while finishing 6-for-14 with runners in scoring position.
Detroit Tigers pitcher and former Whitecap Beau Brieske excelled in his major league rehab, tossing a perfect inning with two strikeouts before Troy Melton compiled four shutout frames on one hit and four punchouts. The Whitecaps struck in the third inning as Izaac Pacheco roped an RBI double before Justice Bigbie added a two-run single, taking the 3-0 lead. Wisconsin responded in the sixth inning as a wild pitch plated their first run before Darrien Miller and Ben Metzinger smoked RBI doubles to tie the game at 3-3. West Michigan regained the lead on a sacrifice fly from Danny Serretti in the sixth. Still, it was short-lived, as Wisconsin catcher Matthew Wood tied the game with an RBI single before a throwing error allowed two more runners to cross the plate in the seventh, storming out in front 6-4. The Timber Rattlers collected three more insurance runs in the eighth - highlighted by an RBI double from Je'Von Ward - as the 'Caps failed to rally, falling by the score of 9-4.
The Whitecaps fall to 28-25 and have lost five consecutive games - their longest losing streak this year. The Timber Rattlers record improves to 20-32. Timber Rattlers reliever Sam Gardner (1-0) picks up his first win in his Midwest League debut, allowing one run through an inning pitched as closer Ryan Brady tossed three scoreless frames to secure his first save. Whitecaps reliever Jordan Marks (0-1) suffers his first loss, allowing two runs through an inning pitched in the defeat. Chris Meyers finished the night 2-for-4 with two doubles and now owns the longest hitting streak of any Whitecap this season at 11 games.
UP NEXT
The Whitecaps and Timber Rattlers move this six-game series to Thursday at 6:35 pm. Williander Moreno gets the start for West Michigan against MLB Top-100 Prospect Jacob Misiorowski making his Midwest League debut for the Timber Rattlers. Broadcast coverage with Dan Hasty and Nate Wangler begins on the Whitecaps Baseball Network at 6:20 pm. Get your tickets for all 2023 home games now at www.whitecapsbaseball.com.