Blue Rocks Community & Kids
2021 COMMUNITY UPDATE: Due to the ongoing COVID-19 pandemic & public health measures in place, the Blue Rocks' community and school programs will not operate as usual in 2021. Please continue to monitor BlueRocks.com for all the latest updates & changes as we work towards the return of baseball!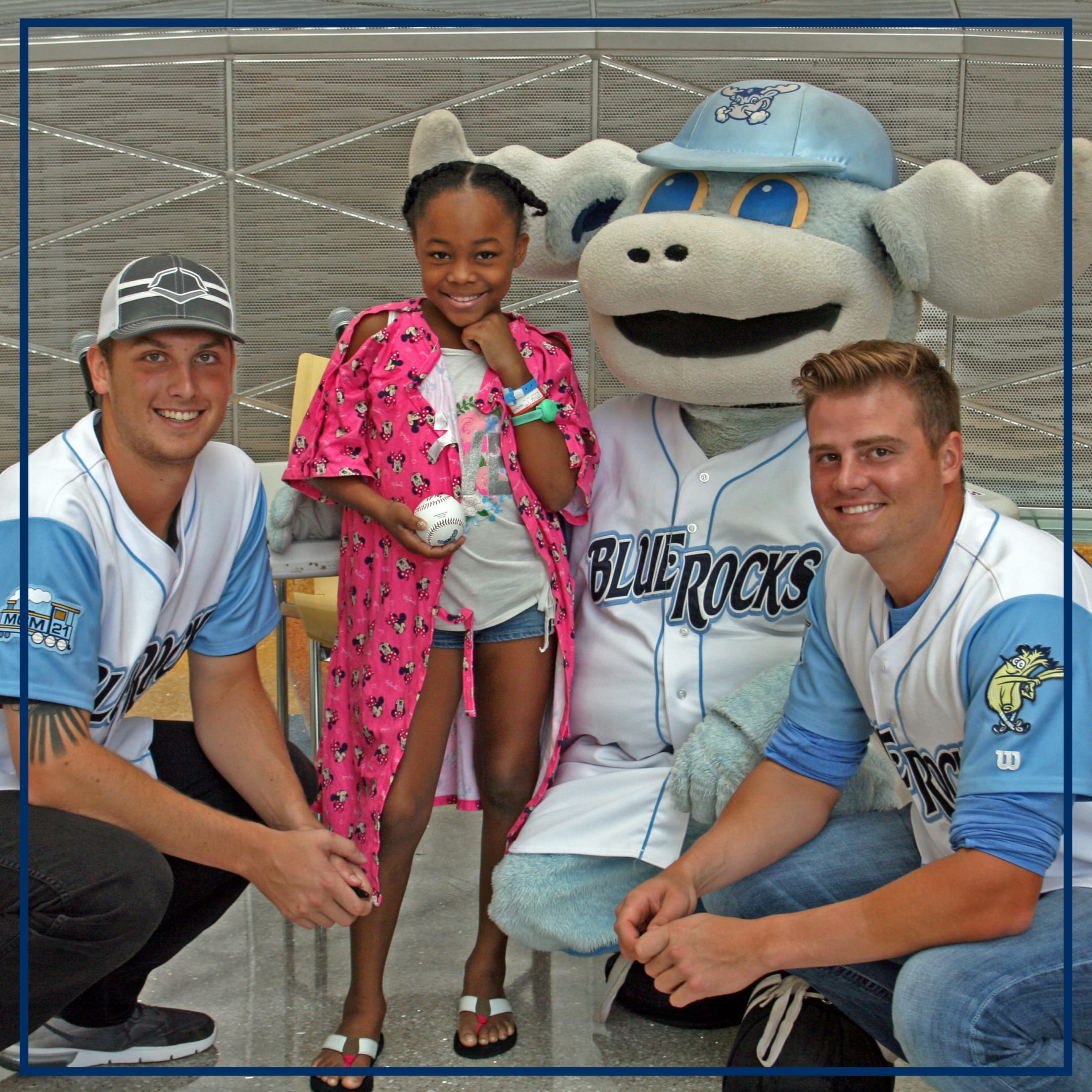 The Blue Rocks have cemented themselves as one the most community-focused organizations in all of Minor League Baseball and place a particular emphasis on our community's youth. We're proud & humbled to be a five-time recipient (2014, 2015, 2016, 2017, 2018) of the Carolina League's Matt Minker Community Service Award which is given to the club that demonstrates an "outstanding & on-going commitment to charitable service, support and leadership within its community." It's just our way of saying "Thank you!" to the community that allows us to do what we do.
Blue Rocks Community Links
Inside Blue Rocks Community Affairs