Fang's Kids' Crew Memberships Available for 2022
Just in time for Christmas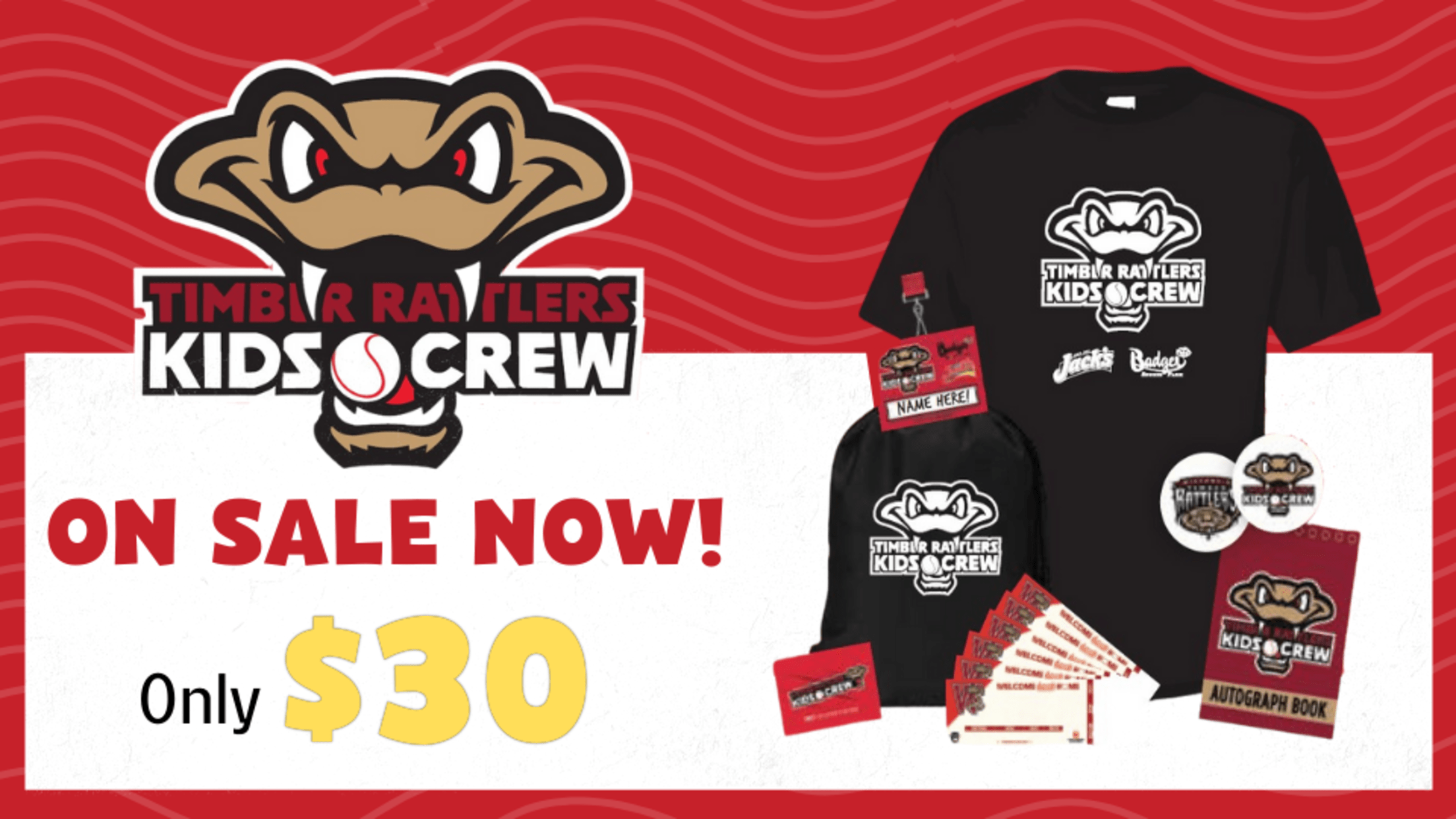 GRAND CHUTE, WI – Fang's Kids' Crew memberships for the 2022 Wisconsin Timber Rattlers season are available now! The club for the young Rattler fan in your life is presented by Jack's Pizza and Badger Sports Park and may be purchased on-line at this link or in person at the
GRAND CHUTE, WI – Fang's Kids' Crew memberships for the 2022 Wisconsin Timber Rattlers season are available now! The club for the young Rattler fan in your life is presented by Jack's Pizza and Badger Sports Park and may be purchased on-line at this link or in person at the Snake Pit Team Store.
Membership in the club is $30 and includes the following:
Official Kids' Crew T-Shirt
Official Kids' Crew Autograph Book
Official Kids' Crew Drawstring Backpack
A 15% Discount in the Snake Pit Team Store
Six General Admission Vouchers that can be used for any regular season home game in 2022
Fun surprises during the season
The Snake Pit Team Store is open from 9:00am to 6:00pm Monday through Friday and from 10:00am to 3:00pm on Saturdays through December 23. The store will also be open on Christmas Eve from 10:00am to 3:00pm.