Comeback Bid Falls Short in 7-6 Worcester Loss
Fitzgerald Hits 10th HR, Ramos and Wong each record three-hit nights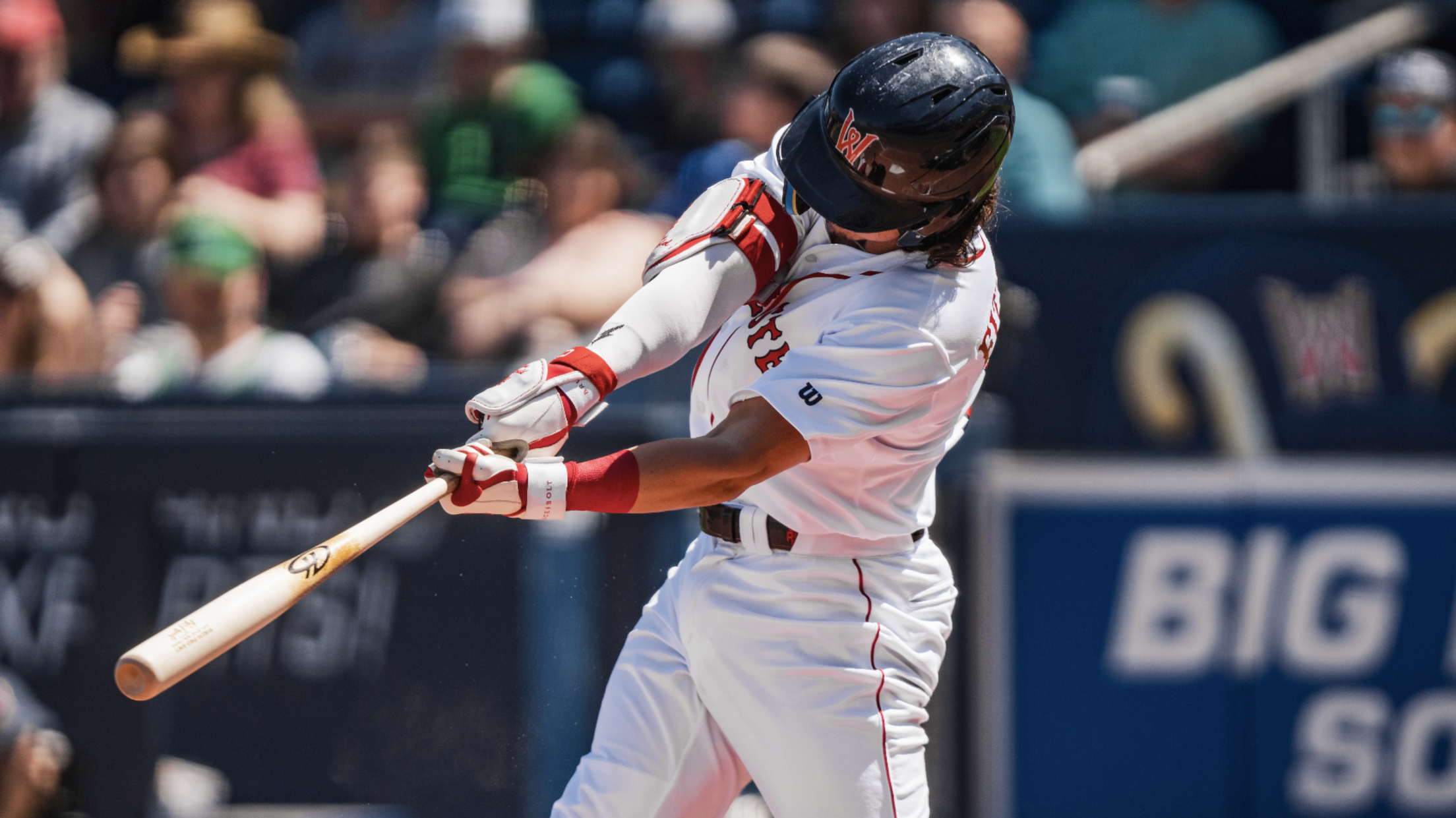 ALLENTOWN, PA — Ryan Fitzgerald hit his 10th home run of the season while Roberto Ramos and Connor Wong each record three hits, but the Worcester Red Sox were outlasted by the Lehigh Valley Iron Pigs, 7-6, on Wednesday night at Coca-Cola Park. Trailing 7-4 entering the ninth inning, Worcester
ALLENTOWN, PA — Ryan Fitzgerald hit his 10th home run of the season while Roberto Ramos and Connor Wong each record three hits, but the Worcester Red Sox were outlasted by the Lehigh Valley Iron Pigs, 7-6, on Wednesday night at Coca-Cola Park.
Trailing 7-4 entering the ninth inning, Worcester rallied with a leadoff single from Connor Wong – his third hit of the night – and a two-run blast from Ryan Fitzgerald. With the lead cut to one, Iron Pigs reliever Nick Duron bore down and retired the final three batters in order to end the game.
Kutter Crawford pitched into the fourth inning in his second start of the season, allowing three runs on four hits with two walks and three strikeouts. He was chased from the game on a two-run home run from Scott Kingery, which tied the game at 3-3 in the fourth. Lehigh Valley scored three more unanswered runs from there to extend the lead to 6-3.
Worcester put two men aboard in the fifth, sixth, and eighth innings, but couldn't take advantage until an RBI double from Roberto Ramos in the eighth. It was his third hit of the game and second run batted in.
Connor Wong stayed hot for the WooSox, extending a six-game hitting streak with three more base hits. The catching prospect is 13-for-24 (.541) in his last six games.
The WooSox continue the series on Thursday night at 7:05 p.m., with Thomas Pannone scheduled to get the start for Worcester.
Following the road trip, the WooSox return home to Polar Park for a six-game homestand against the Syracuse Mets from May 31 – June 5. Tickets are available now at WooSox.com