WooSox Offense Comes to Life in 16-2 Win 
Refsnyder and Sanchez go deep on Friday night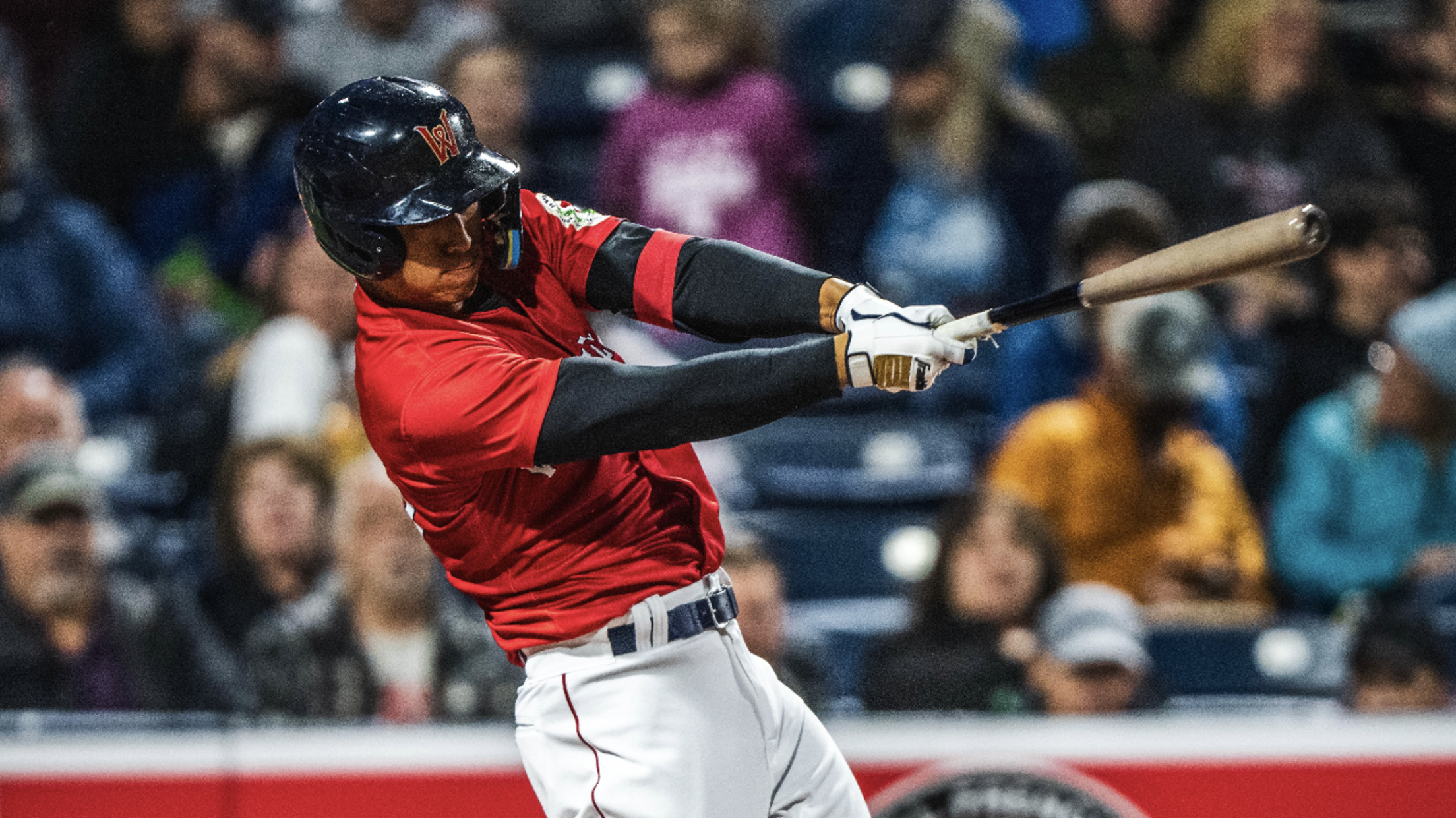 ALLENTOWN, PA — Powered by a season-high 16 runs and homers from Rob Refsnyder and Yolmer Sanchez, the Worcester Red Sox pummeled the Lehigh Valley Iron Pigs, 16-2, on Friday night at Coca-Cola Park. Refsnyder and Jaylin Davis each recorded a season-high four hits, while Sanchez and Jonathan Arauz drove
ALLENTOWN, PA — Powered by a season-high 16 runs and homers from Rob Refsnyder and Yolmer Sanchez, the Worcester Red Sox pummeled the Lehigh Valley Iron Pigs, 16-2, on Friday night at Coca-Cola Park.
Refsnyder and Jaylin Davis each recorded a season-high four hits, while Sanchez and Jonathan Arauz drove in three runs apiece.
After allowing a pair of runs in the opening frame, Worcester starter Brian Keller retired 12 of the last 14 batters he faced over four strong innings as the WooSox offense went to work.
Worcester took a 3-2 lead in the second inning with a Roberto Ramos sac fly and RBI doubles from Ronaldo Hernandez and Jaylin Davis. Refsnyder doubled the lead with a solo shot in the third inning, and Yolmer Sanchez broke it open to a 7-2 advantage with a three-run blast in the fourth.
The WooSox added three more runs in the fifth with a bases-loaded walk and a two-run single from Davis to make it 10-2. The offense continued to produce in the late innings, adding three more runs in the seventh and eighth to extend the lead to 16-2.
Refsnyder finished 4-for-5 with a home run and two RBI, Davis went 4-for-5 with four runs batted in, and the WooSox produced eight hits in 17 at bats with runners in scoring position.
The bullpen of Geoff Hartlieb (2 IP), Ryan Brasier (1 IP), A.J. Politi (1 IP), and Frank German (1 IP), combined to shut out Lehigh Valley over the final five innings with just two hits and two walks allowed.
The series continues on Saturday night at 6:35 p.m. Following the road trip, the WooSox return home to Polar Park for a six-game homestand against the Syracuse Mets from May 31 – June 5. Tickets are available now at WooSox.com.